News Updates
September 2018
Hekili had strong representation in all divisions throughout the 2018 regatta season. This kicked off with The Dam regatta at Tinaroo and ended in August with the regatta hosted by Coconuts Outrigger Canoe Club at the Coconuts, Innisfail. The results can be found on the AOCRA NQ Zone web site 2018 regatta results .
The final grand prix results have also been tallied for the year 2018 Final Points. Hekili was fortunate to have be named overall champion women's club for the zone. Our men finished a very credible seventh. Well done to our brilliant junior paddlers who have scooped the pool picking up champion OC6 and small craft for 2018.
We love the competition provided by our sister clubs. Well done to everyone who participated this year. This is what makes our zone the BEST! Placings are summarised as follows:
Champion OC6 Senior Club……Club Outrigger Whitsunday……648
Champion OC1/2 Senior Club……

Club Outrigger Whitsunday

……470
Champion Per Capita Club..….Coconuts OCC ……23.07
Champion OC6 Junior Club……Hekili OCC……118.93
Champion OC1/2 Junior Club……Hekili OCC……162
Champion Women's Club – All female divisions ……Heliki OCC……347
Champion Men's Club – All male divisions …… Club Outrigger Whitsunday……617
Champion Mixed Club – All mixed divisions ……

Club Outrigger Whitsunday

……417
Hekili have graciously received ongoing support from our sponsors. Pacific Toyota Cairns have been incredibly generous in providing a vehicle with the towing capacity to take our canoes to regattas up and down the east coast. The club has been successful in securing grants from Cairns Regional Council to help with gear and vital equipment. We have continual support from the Yorkeys Knob Boat Club who assist with marketing and promotion, a spectacular venue for our meetings and simply just great all round community spirit.
There were two GBROC events hosted by Hekili in June 2018. The 20km Mini-G was held on Saturday 2 June 2018. The race started in relatively calm conditions off the Cairns Marine, headed east out through the channel markers then went north to Yorkeys Knob. It was great racing all the way. Results can be found at Webscorer Mini-G. In 2018 we welcomed prone boarders to this event.
The Great Barrier Reef Ocean Challenge (GBROC) over a 45km course from Yorkeys Knob to Port Douglas included a host of craft – outriggers, ocean and spec skis. The event was held on Sunday 3 June and attracted 67 craft and over 90 paddlers. The OC6 race also doubled as the AOCRA National Marathon Changeover Event. The overall GBROC winner was Brad Hagan (ski, open men) with a cracking time of 3 hrs 23 min. First small outrigger craft over the line were Tania Moohin and Paul Chong (4 hrs 16 mins and 3 hrs 40 mins respectively). Coconuts OCC picked up gold in the National Changeover finishing in 3 hrs 27 mins. All results can be found on Webscorer GBROC 2018.
2018 also saw a contingent head down to Kawana Waters on the Sunshine Coast to compete at the Australian National Sprint Titles. As a result of incredible racing our Hekili members qualified to represent Australia in Tahiti at the IVF VA'A WORLD SPRINT CHAMPIONSHIPS in July. The racing in Tahiti was simply amazing (I went to watch). Our champions who headed over were Pauline, Jo, Nareen, Carly, Janelle, Stoney, Maia, Tracy, Emma and Rhys. Pauline and her team picked up two silver and a bronze.
This is the sixth year that Hekili has volunteered to run the Cairns Airport IronMan bike support station at Wangetti. We had a fantastic turn out of members, friends and family on Sunday 10 June. It was a long day which started at 5.30am for the set up, and finished at 5.00pm. Thanks Vik for co-ordinating us AGAIN. We have a great day providing the food and drink, cheering on athletes and hanging out with our mates. Also, well done to Karen and Gemma who actually competed in the Half IronMan !!!
Our Club is still supported by a fantastic and hard-working committee of Rhys (Club President), Jude (Secretary), Tracy (Treasurer), Kirsten (Registrar), Karl (Club Captain), Steve B, Karen M Kath W, Sonia and Simone.
Another big thanks to all the members who work tirelessly to maintain our canoes, equipment and shed. Notably Scotty, Karl, Greg, Steve. Mahalo.
As part of our ever-present safety requirements, many club members completed their flip, swim and tread water skills early in the year. This year we did put covers on so that paddlers could understand how different it can be when you are upside down and zipped in. Everyone passed their assessment. Well done. We will conduct another session in November before stinger season.
Lastly, but with no less importance is the effort that our members make to participate in our regular fund raising at BUNNINGS SMITHFIELD. Thanks to Kath W, Pauline and Kirsten for keeping an ear to the ground for opportunities. We have done at least six BBQ days which helps immensely with finding match funding for grants and helps keeps our equipment fresh.

WE ARE ALL LOOKING FORWARD TO THE 2019 GRAND PRIX RACING. HEKILI WILL BE OUT IN FULL FORCE TO SUPPORT OUR LOCAL CLUBS.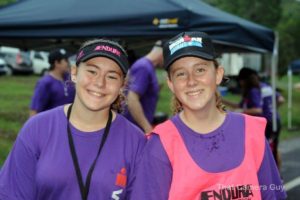 PHOTOS THANKS TO…….. THAT CAMERA GUY